Tennessee Probate Attorney
In the state of Tennessee most matters of probate are handled in the Chancery Courts. Each county has a Chancery Court and there are 95 counties. Tennessee state law has given the counties authority to create a probate court as has been done in Shelby County. But regardless of whether or not you are going to Chancery Court or Probate Court the state laws governing the probate process are the same. The one person best qualified to interpret these laws is a Tennessee probate attorney.
Finding a probate attorney in Nashville, Knoxville, Ashville or any other ville in Tennessee should be an easy task. Finding one that will take a personal interest in your case while at the same time offering reasonable fees may take a little time. Start with the obvious, family and friends. Try to get a personal recommendation of some sort. That is always a good place to start when hiring a professional service.

Another way is through a referral service such as Legal Match. You simply fill out a form and attorneys respond to you. You are able to discuss fees prior to meeting the attorneys and the feedback area lets you see what others have said about them. All of this is completely free unless you actually hire one of their referred attorneys. That means you have nothing to lose by taking a look.

You may be wondering if all probate cases require an attorney. In many cases, a small estate, can be settled without a probate attorney. There are, of course, forms to fill out. Your local Chancery Court may have them, if not, Legal Zoom probably does.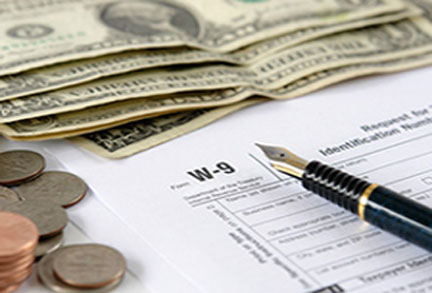 If you are the Personal Representative for the estate you most certainly want an attorney to represent you. There is personal liability involved with this position, as well as your obligation to the other heirs. Everyone is better served with proper counsel.
Since most of this site is about your personal finances and estate planning, is that your reason for wanting a Tennessee probate attorney? If you are thinking now is a good time to write a will you are probably right. While you are at it, ask your probate attorney about how you could pass along your estate out of probate. With so many legal ways to avoid probate, why would anyone want to put their heirs through it?

Let Legal Match find a Tennessee probate attorney to help you with any of your estate needs. No obligation, just fill out a form.
What's On Your Mind?

We'd love to hear your comments or opinions. Submit them here and other visitors can read them and comment on them. An e-mail address is not required.

---
Alabama Probate Attorney | Alaska Probate Attorney | Arizona Probate Attorney | Arkansas Probate Attorney | California Probate Attorney | Colorado Probate Attorney | Connecticut Probate Attorney | Delaware Probate Attorney | Florida Probate Attorney | Georgia Probate Attorney | Hawaii Probate Attorney | Idaho Probate Attorney | Illinois Probate Attorney | Indiana Probate Attorney | Iowa Probate Attorney | Kansas Probate Attorney | Kentucky Probate Attorney | Louisiana Probate Attorney | Maine Probate Attorney | Maryland Probate Attorney | Massachusetts Probate Attorney | Michigan Probate Attorney | Minnesota Probate Attorney | Mississippi Probate Attorney | Missouri Probate Attorney | Montana Probate Attorney | Nebraska Probate Attorney | Nevada Probate Attorney | New Hampshire Probate Attorney | New Jersey Probate Attorney | New Mexico Probate Attorney | New York Probate Attorney | North Carolina Probate Attorney | North Dakota Probate Attorney | Ohio Probate Attorney | Oklahoma Probate Attorney | Oregon Probate Attorney | Pennsylvania Probate Attorney | Rhode Island Probate Attorney | South Carolina Probate Attorney | South Dakota Probate Attorney | Texas Probate Attorney | Utah Probate Attorney | Vermont Probate Attorney | Virginia Probate Attorney | Washington Probate Attorney | West Virginia Probate Attorney | Wisconsin Probate Attorney | Wyoming Probate Attorney
---
From Tennessee Probate Attorney to Probate Attorney | Estate Planning Blog | Basics of Estate Planning | Selecting a Financial Planner | Estate Planning and Taxes | Is This Good Time to Buy a House? | Incorporate My Business | Best Low Cost Investment | Fringe Benefit Plans | Estate Planning and Charitable Giving | Health Insurance Comparisons | Best Medicare Supplement Plan | Medicaid Questions | Retirement and Estate Planning | What is a Power of Attorney? | Current Estate Planning News | Estate Planning Forum | Living will in estate planning | Estate Planning Blogs | Estate Planning Books | Choosing an Estate Planning Attorney | Estate Planning Questions |
---
Home Page

About Us | Contact Us | Site Search | Terms of Use
---