Estate Planning Forum
Welcome to our Estate Planning Forum. The purpose of this page is to give people a place to gather and discuss estate planning topics. Hopefully we can foster an intelligent exchange of ideas that will benefit our readers and help us all understand estate planning better.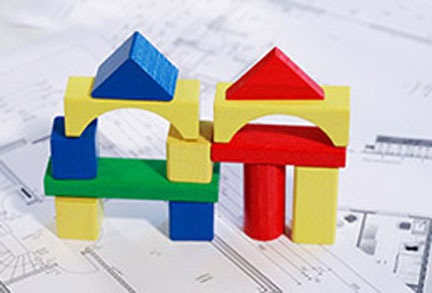 As with everything else on this site, we cannot – and do not intend – to provide legal advice. We hope to foster the sharing of valuable, useful information. This site does not offer legal advice, nor does reading any information herein create or imply an attorney-client relationship. For specific legal advice relative to your unique facts and situation, you should obtain the services of an attorney in your state. No one may use Estate Planning Hub to solicit clients or practice law in any fashion. No one is ever paid for anything they write on this site – including in this forum.


As with information distributed in any public forum, you should carefully consider the source and conduct your own independent research. However, this forum's accessible and public nature is what permits people to view, share, and comment on the information contained here.
Over time, the best estate planning ideas should rise to the top. Likewise, many misconceptions and bad ideas should be identified and corrected. It's all about the Estate Planning Hub community sharing information, knowledge, and experiences about estate planning and achieving financial independence.

So, without further delay,
Check out our Current Estate Planning News

If you are interested in becoming a surrogate parent, here's information about surrogacy laws.


Estate Planning Forum Discussion:
What's On Your Mind?

We'd love to hear your comments or opinions. Submit them here and other visitors can read them and comment on them. An e-mail address is not required.


What Other Visitors Have Said


Click below to see contributions from other visitors to this page...

Do I Need a Medicaid Attorney? Not rated yet
My mother is going into a nursing home. It would be helpful financially to her and her family if she could qualify for medicaid and medicaid paid the …
---
From Estate Planning Forum to Estate Planning Hub | Estate Planning Blog | Basics of Estate Planning | Selecting a Financial Planner | Estate Planning and Taxes | Is This Good Time to Buy a House? | Incorporate My Business | Best Low Cost Investment | Fringe Benefit Plans | Estate Planning and Charitable Giving | Health Insurance Comparisons | Best Medicare Supplement Plan | Medicaid Questions | Retirement and Estate Planning | What is a Power of Attorney? | Current Estate Planning News | Living will in estate planning | Estate Planning Blogs | Estate Planning Books | Choosing an Estate Planning Attorney | Find a Probate Attorney | Estate Planning Questions |
---
Home Page

About Us | Contact Us | Site Search | Terms of Use
---