About Us
Hi, I'm Mo Johnson and I'm the publisher of this website.  I also either create (videos), write or edit most of the content you will find on it.  I am a retired U.S. Army JAG officer.  In my 20+ year military legal career, I specialized in tax and estate planning and hold a law degree (JD) from the University of Tennessee as well as an advanced tax law (LL.M.) degree from Boston University.



I no longer practice law, which actually allows me to speak my mind a bit more since I don't have to worry about providing "legal advice" or forming an attorney-client relationship with visitors to this site. 
I simply do the best I can to share the knowledge and experiences I have as well as things I continue to learn even as I further develop this website.  
One of the things that has spurred me on was the death of my grandmother in July 2013.  I was appointed executor of her estate and trustee of her living trust and I endeavor to share my experiences serving in those roles.  This has provided me with a unique opportunity to hopefully provide truly helpful and very practical information about  how to probate an estate or settle a trust.  
In the end, my goal is simply to help average people people make smart estate planning decisions by sharing what I've learned as a lawyer, investor, executor and trustee.  
Know that you are important to the success of this site. Sharing your experiences, opinions, and comments about various things you read on the site will benefit other visitors and make us all richer.
Money to support this site is received through advertising. So, I don't "sell" anything. That means I have the luxury of simply providing honest and straightforward information about all things related to estate planning.
You can read more about the limits of this website and our privacy policy at Site Policies.
Hopefully, you'll help and be helped here. We are always anxious to get feedback on the site and particularly to receive ideas about topics you would like to see discussed. If you have such comments, please send them to us by using our Contact Us form.
If you like this website, you might want to visit our sister site at Free Living Trust Information.com. It operates the same way as this site, but focuses much more intensely on living trusts.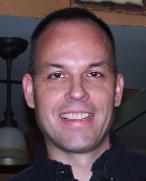 Thanks for visiting and we hope you'll return often.

Maurice "Mo" Johnson
Publisher
www.estate-planning-hub.com

Contact me if you have any questions.
Please support this website by purchasing products you need using the search box below. Just type in what you are looking for, click "go" and you'll arrive at Amazon.com. We'll earn a small commission on anything you purchase on that visit. It will help us keep this site going and growing and not cost you any more than you would have paid anyway. Thank you for your support!