Best Low Cost Investment
One of the questions we get asked a lot is "What is the best low cost investment I can make?"
This question has gained greater urgency lately due to the pathetic stock, real estate and bond returns over the past decade. If you have invested in an average basket of these assets over the past ten years -- you probably lost money.
So, lot's of people are looking for an investment that they can afford (so low up-front cost) and that they can control to ensure it gains in value.
The obvious answer is to start your own small business. But to find one that you can actually do (able to build part time at first) and that is likely to be profitable -- that's the trick.
Luckily for me, I found just the trick and these videos will tell you all about it.
So, what's the best low cost investment for you?
The answer is: "that depends on you."


Parents may want to invest in education for their children through a 529 college savings plan.

Generally speaking, you are likely to make the highest return by leveraging your money with your skills and work.  And, that probably means a business.
If you don't have the time or desire to start a business, that's fine. In that case you'll want to invest in some passive investment like stocks, bonds, mutual funds or even become a "passive investor" in a business (passive means you just contribute money; not time or work).
The problem is that all of those passive investments are not likely to result in a large return. Stocks, bonds, mutual funds all average between about 5 and 10% return a year -- if you are lucky! You are more likely to get "lucky" if you study up on various stock trading techniques. Here's a few helpful resources:  stock option planning, Downloadable Stock Trading System Articles and Stock Options Made Easy. But, stock market investing is inherently risky and common sense says that you can't control the risks as well as you can with a business you own and run yourself.
You might make more by investing in a small business you know of; but, the risks will be more as well. And, even if all goes well, you shouldn't expect to be able to make more than about a 15% annual return.
So, you can see with passive investments, even if you have $100,000 to invest, the best you can hope for is $15,000 in income. Not bad, but certainly not life altering.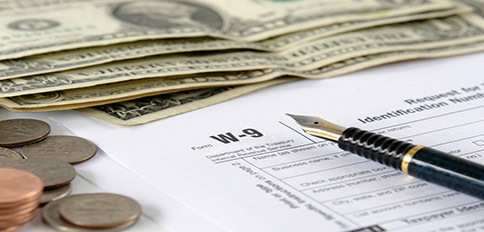 To obtain enough income to live off of from passive investments, you probably need about a million dollars to invest.
So, for all of us who are not millionaires (at least not yet) we need to search for something that is likely to generate a bigger return. In all likelihood that will have to be a business that you actively manage and build.
In an earlier life I owned a janitorial service business. It made pretty good money, but I hated it – for all the reasons you imagine and many more.
I then went to law school and became a lawyer and have enjoyed that much better.

But, I never found true fulfillment in that work (maybe this is because I'm a government lawyer) and it also is clear that I won't ever become financially independent, or be able to retire early, on the government salary I earn.
And, I've always had an entrepreneurial bent, so I've always been looking for another business I could get into.
My search for the right business for me is a long story better told elsewhere. (You can read more if interested at How To Build a Sports Website.)
Most of us have to deal with two problems in building a successful business. Those problems are a lack of:
Time and
Money
Yep, big problems indeed. Those are the problems that stop 99.9% of would-be entrepreneurs in their tracks.
The trick really is to find a business that you can build part time (evenings and weekends) while you continue to hold your day job.
Another issue to consider is that you really have to love working on that business or you will get burned out. To build up my web business I have worked many nights into the wee hours of the morning and still got up for work the next day. I couldn't have done that for long if I didn't love what I was doing; if I didn't have a passion for it.
Enter SBI (Site Build It!) SBI is a lot of things. But, foremost to me is the fact that SBI offers a way for almost anyone to turn their passion into a business that can change their lives. I know it has been true for me.
Thanks to SBI I now own several websites that are leaders in their field and I earn substantial income from them. It took me 18 months of hard work to get there; but it's been great fun too.
My website pages are now viewed literally millions of times a year (seriously) and I earn money from advertisements, affiliate sales, etc. And, I continue to invest the income I make from the sites back into them which increases their growth rate. So, the future is very bright.
The best thing of all is that it all started with a $299 investment. That's all SBI charges for a full year of website building, hosting, keyword research, etc. For $299 you really do get everything you need to build a profitable business.
One day the title of this page will be: How I turned $299 into $1,000,000. In the meantime, the value of my websites right now (after 18 months with SBI) might be in the range of $100,000 (at least I wouldn't sell them for less than that). So, let's see what kind of return is that?
$100,000 / 299 X 100 = 33,445%
Give or take a few percents :) Talk about a great Return on Investment (ROI)! [By the way, I think a 100k value for my web business is a conservative valuation as you would need to invest more than three times that, in a passive investment, to make the money I make from my websites.]
In fact, in my book, you can't beat SBI (at least when looking for the best low cost investment) -- and I've tried lots of things -- (i.e. janitorial business, stocks, bonds, soybeans :), real estate, etc.)
Now, don't be fooled. It is not quick or easy. If you are looking to get rich quick -- DON'T DO SBI -- and, actually, quit reading now because I have no idea how to get rich quick.
But, I do know how to get rich slow, and enjoy doing it, with a small investment in SBI.
Check out:
If you have questions for me, use the form below. I'd love to hear from you. If you are a small business, having a website is an essential investment. You can do it yourself or use our website builder service.
Another very interesting opportunity I've looked into is Tax Lien Investments.
Other Articles About Selecting a Financial Planner
What's On Your Mind?

We'd love to hear your comments or opinions. Submit them here and other visitors can read them and comment on them. An e-mail address is not required.

---
From Best Low Cost Investment to Estate Planning Hub | Estate Planning Blog | Basics of Estate Planning | Selecting a Financial Planner | Estate Planning and Taxes | Is This Good Time to Buy a House? | Incorporate My Business | Fringe Benefit Plans | Estate Planning and Charitable Giving | Health Insurance Comparisons | Best Medicare Supplement Plan | Medicaid Questions | Retirement and Estate Planning | What is a Power of Attorney? | Current Estate Planning News | Estate Planning Forum | Living will in estate planning | Estate Planning Blogs | Estate Planning Books | Choosing an Estate Planning Attorney | Find a Probate Attorney | Estate Planning Questions |
---
Home Page

About Us | Contact Us | Site Search | Terms of Use
---