Health Insurance Comparisons
Choosing the right health insurance coverage is probably the most important insurance decision most people make. The reason is that health costs are expensive; health insurance is expensive; everyone needs it; and, we have many choices. Also, because the costs are so high, it is very dangerous to our entire estate plan to risk going without health insurance or without adequate coverage.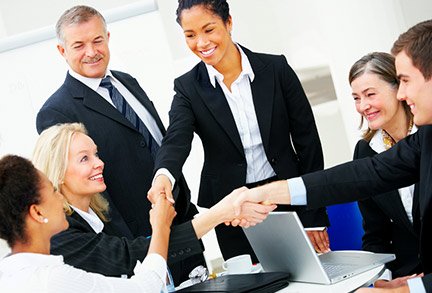 In the United States most people still get their health insurance through their employer. Normally, the employee has to pay some premiums and co-pays; but the employer normally pays the bulk of the cost (usually about 75%). Also, the employer is able to obtain insurance for its employees at a lower cost (than the employee could) because it can buy a group plan.

So, what should you think about when choosing a health insurance plan? How do you make health insurance comparisons?

First and foremost, you must give careful consideration to what exactly your priorities are. Are there specific physicians that the family currently has that it is particularly important be enrolled in the health insurance of choice? This may be particularly important when it comes to medical care for children, older adults, and or adults with chronic medical conditions, conditions that require, when possible, continuity of care.

Second, it is important to correctly assess exactly what the price will be for the health insurance plan that is being considered. Almost always there will be a monthly premium paid on a regular basis, usually deducted via your paycheck. Often we focus on that monthly premium. However, savvy health insurance consumers know that sometimes the insurance company with the lower premium can actually end up costing more in the end when factoring in other costs like deductibles and co-payments. The best way to assess what your real total cost will be is to think about what health care needs your family is likely to have; what kind of health care consumer you will be and then add up the costs for your typical year.
Third, utilize the many resources that are available to you as the health insurance purchaser. For instance, most states provide health insurance purchasers with fairly thorough web pages providing health insurance comparisons between insurance plans that are available within the state as well as a brief rundown of each health plan's features and prices. You can get tons of free information about health insurance on the web or at the library.
Fourth, after you've completed steps 1-3 above, the next thing to do is to obtain at least 3 health insurance quotes from quality health insurance companies. By this point you should know enough about health insurance that you'll be able to get quotes that compare "apples to apples."

Fifth, a tax consideration: most employers today offer health care savings accounts (HCA's). HCA's are accounts to which you contribute pre-tax dollars up to a limit. That money is not counted in your taxable income so you never pay taxes on it. Your income taxes are thereby reduced. That money can be used to pay many unreimbursed medical expenses (co-payments, deductibles, prescriptions, etc.). The downside, however, is that the money is non-refundable; so use it or lose it. Be conservative and don't put too much in the account in the first place. Of course, most HCA's can be used, if needed, at the end of the year to buy many over the counter drugs and similar things as well. You will have to check with your plan sponsor for those details.

Most of what we discussed on this page is applicable in the typical situation where you are using your employer provided health insurance (since it will almost always be a better value for you). If you are buying your own insurance, you should review some of the insurance buying tips at how to buy long term care insurance.

If you are looking for information about Medicare supplemental insurance, check out Best Medicare Supplement Plan.


Other Articles Relevant to this Topic:
Estate Planning Book Reviews

Have you read an interesting estate book? We'd love to hear your comments, review or just general opinion about the book. Submit it here and other visitors can read and comment on it. An e-mail address is not required.

From Health Insurance Comparisons to Life Insurance Planning