Pennsylvania Probate Attorney
Probate cases in the state of Pennsylvania are heard in one of the 60 Courts of Common Pleas. These are the courts that also hear major civil and criminal cases. The courts are divided into 60 districts, closely corresponding to the different counties. In some of the less populated areas of Pennsylvania a court may take care of two counties. If you are planning a visit to one of these court houses soon, involving an estate case, you may be here looking to find a Pennsylvania probate attorney.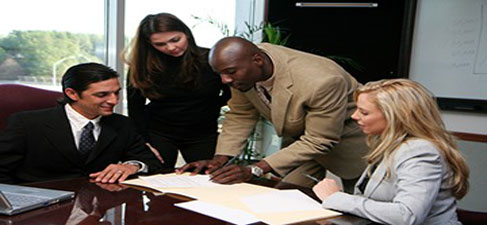 A Pennsylvania attorney is the one that will understand the unique laws, rules and regulations that all have to be adhered to. Estate and probate cases are governed by state law and every state is different. A probate attorney is one that specializes in the areas of estates and probate, this is what they know the best and do the most of. It makes good sense to hire a Pennsylvania probate attorney to handle your probate case.

Finding the right attorney need not be terribly difficult. Your friends may have used a good attorney recently, that would be a start. Legal Match is a way to find local, qualified probate attorneys from the comfort of your own home. You can get rate quotes and even check feedback from your desk. Save your time and gas until you have your list narrowed down to just a few names.
While an attorney is always recommended they may not always be required. Some cases involving back taxes or child custody may require counsel, but other simple estate matters may not. Legal forms are available online if this is something you want to attempt yourself.
Doing the paperwork yourself could save you a few hundred dollars in legal fees. It could also cost you more than that in time and money if you make mistakes. Unless you are positive what you have done is correct, don't file until your work is checked by a professional.

Are you involved in a case where the deceased was intestate, passed away without a will, and all of the possible heirs are showing up at court with their own attorneys? What a mess that would be. What have you done to make sure that does not happen to your estate? While you are interviewing probate attorneys might be a good time to talk about your own estate planning.

By spending some time on this site we hope you learn the importance of planning your everyday finances and your estate. We also hope you will learn why a Pennsylvania probate attorney could play an important role in your life. Take your time, choose one wisely and hopefully continue an ongoing relationship that will last many years. Whether you are in Pittsburgh, Harrisburg or Allentown, finding the right attorney should be easy.
What's On Your Mind?

We'd love to hear your comments or opinions. Submit them here and other visitors can read them and comment on them. An e-mail address is not required.

---
Alabama Probate Attorney | Alaska Probate Attorney | Arizona Probate Attorney | Arkansas Probate Attorney | California Probate Attorney | Colorado Probate Attorney | Connecticut Probate Attorney | Delaware Probate Attorney | Florida Probate Attorney | Georgia Probate Attorney | Hawaii Probate Attorney | Idaho Probate Attorney | Illinois Probate Attorney | Indiana Probate Attorney | Iowa Probate Attorney | Kansas Probate Attorney | Kentucky Probate Attorney | Louisiana Probate Attorney | Maine Probate Attorney | Maryland Probate Attorney | Massachusetts Probate Attorney | Michigan Probate Attorney | Minnesota Probate Attorney | Mississippi Probate Attorney | Missouri Probate Attorney | Montana Probate Attorney | Nebraska Probate Attorney | Nevada Probate Attorney | New Hampshire Probate Attorney | New Jersey Probate Attorney | New Mexico Probate Attorney | New York Probate Attorney | North Carolina Probate Attorney | North Dakota Probate Attorney | Ohio Probate Attorney | Oklahoma Probate Attorney | Oregon Probate Attorney | Rhode Island Probate Attorney | South Carolina Probate Attorney | South Dakota Probate Attorney | Tennessee Probate Attorney | Texas Probate Attorney | Utah Probate Attorney | Vermont Probate Attorney | Virginia Probate Attorney | Washington Probate Attorney | West Virginia Probate Attorney | Wisconsin Probate Attorney | Wyoming Probate Attorney
---
From Pennsylvania Probate Attorney to Probate Attorney | Estate Planning Blog | Basics of Estate Planning | Selecting a Financial Planner | Estate Planning and Taxes | Is This Good Time to Buy a House? | Incorporate My Business | Best Low Cost Investment | Fringe Benefit Plans | Estate Planning and Charitable Giving | Health Insurance Comparisons | Best Medicare Supplement Plan | Medicaid Questions | Retirement and Estate Planning | What is a Power of Attorney? | Current Estate Planning News | Estate Planning Forum | Living will in estate planning | Estate Planning Blogs | Estate Planning Books | Choosing an Estate Planning Attorney | Find a Probate Attorney | Estate Planning Questions |
---
Home Page

About Us | Contact Us | Site Search | Terms of Use
---