Middle Income Personal Finance and Estate Planning
Just like a middle child, the middle income wage earner often feels overshadowed and "left out" by his siblings at the top and bottom of the income scale.
The typical middle class worker, in some ways, has the worst of all worlds. Like the low income worker, the middle class worker also never has enough money for all his or her needs. Yet, he or she also faces tax and time problems typical of the upper class.

Really, most middle income workers face all the same problems and have all the same advantages as both the upper and lower income workers -- just to a lesser degree.

You'll see what I mean if you read Low Income Personal Finance Estate Planning and High Income Personal Finance Estate Planning and think about the various advantages and disadvantages from the perspective of a middle income earner.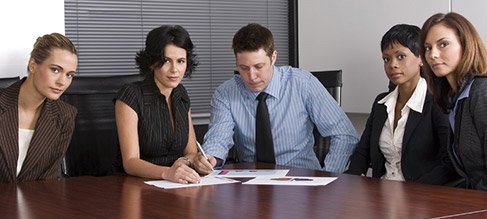 For example, while the middle income earner does have to pay taxes (and thus think about how to avoid them if possible); he does not pay as much taxes as the high income earner. So, while the high income earner might need to hire an accountant and/or financial planner and perhaps make complicated (and administratively costly) investments to avoid taxes; the middle income wage earner can probably greatly lessen his or her tax burden simply by doing basic things like maximizing his or her IRA account; 401k account; 529 accounts, etc.
Similarly, a middle income family will likely have higher living expenses than a lower income one; but less than a higher income family.
The middle income earner has no end of possible ways to spend his money. And, the hard part is that many of those ways would even be beneficial to him and his family. Sending the kids to a summer sports camp is a good example. It would be great to do. But, do you have enough money to do it. Of course you do....; but should you? Is it the best thing you could be doing with your money.
As you can see it is not simple. There is no hard and fast answer as to the best way to spend your money. If your daughter will become the next Chris Evert then you had darn well better mortgage the house to send her to every tennis camp you can find. But, of course, in real life, you don't know what will come of her tennis exploits. Maybe it will land her a scholarship? Maybe not.

So, you get the point. There is no "cookie-cutter" answer that applies in every situation. But, the middle income earner probably has the toughest task of prioritizing the various ways he can spend his money.

In the end, just like the high and low income earners (discussed above) and the single working mom -- the middle income earner faces the same challenges to balance the use of his personal finances with his estate planning objectives.

Finding the appropriate balance is the key to effective estate planning.
Go to Personal Finance and Estate Planning
Have a Medicaid Question or Comment?

We'd love to hear your questions, comments or opinions. Submit them here and other visitors can read them and comment on them. An e-mail address is not required.

---
The purpose of this feature is to stimulate discussion and share experiences regarding topics of interest. However, please note these submissions are not reviewed for legal accuracy. They may not apply to your situation and should not be considered legal advice. For specific legal advice you must consult with your attorney.
---
---
From Middle Income Personal Finance and Estate Planning to Estate Planning Hub | Estate Planning Blog | Basics of Estate Planning | Selecting a Financial Planner | Estate Planning and Taxes | Is This Good Time to Buy a House? | Incorporate My Business | Best Low Cost Investment | Fringe Benefit Plans | Estate Planning and Charitable Giving | Health Insurance Comparisons | Best Medicare Supplement Plan | Medicaid Questions | Retirement and Estate Planning | What is a Power of Attorney? | Current Estate Planning News | Estate Planning Forum | Living will in estate planning | Estate Planning Blogs | Estate Planning Books | Choosing an Estate Planning Attorney | Find a Probate Attorney | Estate Planning Questions |
---
Home Page

About Us | Contact Us | Site Search | Terms of Use
---