Low Income Personal Finance and Estate Planning
Most people think a "low income" earner doesn't need to think about estate planning. But, they are wrong. Income is only half of the equation. The other half is savings and that second half is actually the more important part of building an estate.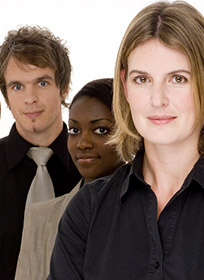 Obviously a low income earner is challenged to find money to save. But, he also has advantages. So, let's start with those.

Generally a person who has little income:
Pays little or no income tax. That is a great advantage. A high income eaner could lose half of his earnings to taxes right off the top. See Estate Planning and Taxes for more on that.
Has fewer expenses. He or she is less likely to have to purchase expensive clothing for work; pay for an expensive home and car (and their maintenance and insurance costs); own expensive leisure items like boats, snowmobiles (don't forget maintenance and insurance on these too); take expensive vacations, etc.
Has more time. Of course this is certainly not always true. But, generally high income earners have lots of demands on their time that a low income earner likely does not. And time is an enormous asset as we'll discuss more below.

The truth is that the expenses that a "high income earner" tends to accumulate can (and too often does) wipe out the income advantage a high wage earner holds over a "low income earner."

Another thing to think about is that what might be considered a low income in an expensive area could be a high income if you live in an inexpensive area.

Truthfully, the low income earner faces the same challenges as Middle Income Earner; High Income Earner; and Single Working Mom to balance personal finances with his or her estate planning objectives.

Really, the whole concept of low, middle and high income is not the most relevant factor in buiding wealth. At the end of the day, as discussed at Estate Planning 101 accumulating capital is the name of the game in obtaining wealth and financial independence.
If the low income earner can manage to save even a little bit money and can also effectively use his or her time to build a successful business, then, in time, he or she can obtain a large estate and financial independence -- just like a rich person can.

You are likely thinking: "give me a break, a low income earner cannot buy a successful business." And, actually, I agree with that.

You can't buy a business that makes significant profit for little or no money. Of course not. But, you can build a business that, in time, makes significant income -- for little or even no money.

You make that happen through the work; the "sweat equity" that you put into that business. The key is finding a business that works for you. Find something you love to do and then think how you can make money doing it.

For me, building this website (along with several others) has turned out to be a very profitable enterprise and I am able to build them without having to spend much money at all.

If interested, you can read more about that at Best Low Cost Investment.
Go to Personal Finance Estate Planning
Have a Medicaid Question or Comment?

We'd love to hear your questions, comments or opinions. Submit them here and other visitors can read them and comment on them. An e-mail address is not required.

---
The purpose of this feature is to stimulate discussion and share experiences regarding topics of interest. However, please note these submissions are not reviewed for legal accuracy. They may not apply to your situation and should not be considered legal advice. For specific legal advice you must consult with your attorney.
---
---
From Low Income Personal Finance and Estate Planning to Estate Planning Hub | Estate Planning Blog | Basics of Estate Planning | Selecting a Financial Planner | Estate Planning and Taxes | Is This Good Time to Buy a House? | Incorporate My Business | Best Low Cost Investment | Fringe Benefit Plans | Estate Planning and Charitable Giving | Health Insurance Comparisons | Best Medicare Supplement Plan | Medicaid Questions | Retirement and Estate Planning | What is a Power of Attorney? | Current Estate Planning News | Estate Planning Forum | Living will in estate planning | Estate Planning Blogs | Estate Planning Books | Choosing an Estate Planning Attorney | Find a Probate Attorney | Estate Planning Questions |
---
Home Page

About Us | Contact Us | Site Search | Terms of Use
---