Estate Planning Checklist
One of the realities of life is that, unfortunately, all life must come to an end. Eventually, we all die. So, it is important to periodically review your estate planning checklist. These are things that you need to be sure are done to protect your estate and your heirs.
Fortunately, if you are reading this, you have at least some time. Increasingly, for a large percentage of Americans, death is not a sudden event; but rather, follows a prolonged terminal illness in which the individual is aware that death is coming and has some time to attempt to put his or her estate in order. This is a wonderful opportunity to ensure that we leave the legacy we most desire to leave and to make our passing easier for our loved ones.
So, here's a short estate planning checklist. This is not comprehensive, but will give you some ideas of things to think about and do.

The first, and simplest, thing to do is to locate and organize documentation regarding our assets and other important legal documents (account statements, stock certificates, wills, trusts, powers of attorney, etc). These documents will make it much easier, faster, and therefore cheaper to settle our estate. If you have to pay a lawyer $500 an hour to sort through documents --- that expense is less money that goes to your heirs.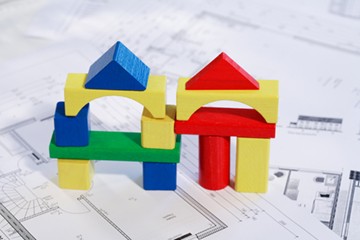 Second, make sure all those important documents are placed in a secure, accessible location, and that all have been properly signed and notarized (if required). They should be reviewed, to make sure they are up to date, and reflect your latest desires. Make sure your executor and/or trustee knows where these documents are and how to get them if need be.
Third, think about whether any changes are needed in your estate plan. For example, in some cases, depending on the ages and living situations of certain beneficiaries, it may be more appropriate to establish a trust fund rather then simply passing the asset(s) to them. This could help assure that their long term financial stability will be taken care of more adequately.

Fourth, consider giving gifts now. As of 2009, you can give up to $13,000 per year, per beneficiary, tax free. This is known as the gift tax exclusion. This is a great way to reduce estate taxes and see your money go to work while you are still living.

Fifth, there are many good estate planning checklists or tools online that are free and helpful. Your state Bar Association website may have one, for instance.

Finally, consult with your estate planner and/or financial planner to make sure that your estate is in order. Laws that effect estate planning change often (for example -- the Income Tax Code). So, it really is important to have an estate planning attorney review your estate plan periodically. One place to find one is at Choosing an Estate Planning Attorney.

Reviewing and updating your estate plan is a topic that no one wants to talk about, but the peace of mind that it brings to both you and your family make it entirely worthwhile. Hopefully this article gave you some helpful things to consider.
What's On Your Mind?

We'd love to hear your comments or opinions. Submit them here and other visitors can read them and comment on them. An e-mail address is not required.

---
Estate Planning Objectives | Effective Estate Planning | Estate Planning 101 | Poor Estate Planning | Help With Estate Planning | Estate Planning Considerations for The Disabled |
---
From Estate Planning Checklist to Basics of Estate Planning | Estate Planning Blog | Selecting a Financial Planner | Estate Planning and Taxes | Is This Good Time to Buy a House? | Incorporate My Business | Best Low Cost Investment | Fringe Benefit Plans | Estate Planning and Charitable Giving | Health Insurance Comparisons | Best Medicare Supplement Plan | Medicaid Questions | Retirement and Estate Planning | What is a Power of Attorney? | Current Estate Planning News | Estate Planning Forum | Living will in estate planning | Estate Planning Blogs | Estate Planning Books | Choosing an Estate Planning Attorney | Find a Probate Attorney | Estate Planning Questions |
---
Home Page

About Us | Contact Us | Site Search | Terms of Use
---